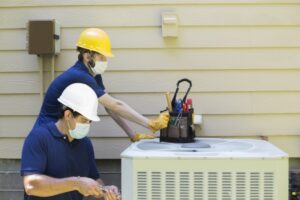 When it comes to keeping your home comfortable all year round, you have many options for climate control systems. And your air conditioner is a high priority, considering how hot and icky our summers can get.
But an air conditioner purchase is definitely not an investment you want to rush into. You want to carefully consider all the factors that go into getting a new AC system, and what type of system will best meet your specific needs and home.
You should also make sure you only trust a professional for your AC installation and other services. Going with an amateur or trying to install the system on your own can leave you with an improperly sized and/or improperly functioning system. So, what are your options? Read on to find out!