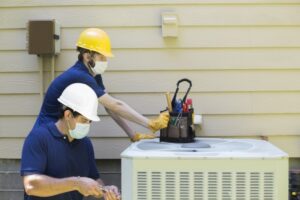 No air conditioning system lasts forever, unfortunately! Here at W.C. Butler, we have no shame in being honest about that–we want our customers to be well-informed about the comfort systems in their homes, and we aim to make sure your expectations about those systems are managed.
HVAC systems are one of the biggest investments people make in their homes, so when it does come time to replace one, it makes sense that you want to make an educated decision. After all, does it really need to be replaced, or can it get by with just a repair for now?
The short answer to this question is, "it depends." Read on to learn what the longer answer is.