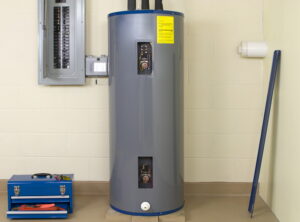 Before we answer your question, we have a question to throw back out at you–do you know what "hard water" is?
Many homeowners have heard the term but don't necessarily understand what it is, or how it impacts their quality of life. Hard water is water that has a high level of minerals in it–namely calcium and magnesium. These minerals are harmless to ingest but aren't so great for your plumbing system.
They lead to a process called scaling, which is when deposits get left behind, sticking to the insides of your pipes and plumbing appliances, and water heaters often fall victim.
For this reason and more, we recommend that our customers schedule professional water heater maintenance at least once a year. Read on to learn more about the problem of scaling and how maintenance can help!