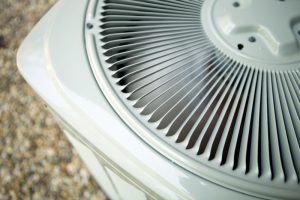 If you're looking for AC installation tips smack in the middle of August, chances are that you're likely in a rush to get a new cooling system. As such, you might be tempted to install your own air conditioner. It's faster and cheaper right?
Unfortunately, the phrase "you get what you pay for" really rings true when it comes to HVAC services. We highly recommend professional AC installation, not just because we're a trusted HVAC contractor in the area, but also because we know how an amateur AC installation can hurt efficiency, performance, and even the longevity of your equipment.
Read on as we uncover the reason why the key to a successful AC installation is hiring a professional to do the job.
We Know How To Correctly Remove the Old System
Wait, you might be wondering, does that mean there is a WRONG way to remove an air conditioner?
Actually, yes, that's exactly what this means. You see, only a trained and experienced HVAC professional knows how to properly dispose of an old air conditioner and its components. This is especially important when it comes to refrigerant.
There is an older refrigerant, R-22, that was phased out at the beginning of 2021 due to the harmful effects it has on the environment. If your air conditioner is 10-15 years old or older, it will have this refrigerant in it.
It's also worth mentioning that oftentimes, removing the old system can actually be the most laborious part of an AC installation or replacement.
We Know How to Properly Connect Everything
Once your new cooling system is put installed right where it's meant to be, our professionals connect it to the important components needed for its powerful and efficient operation.
The main component we're concerned with here is the ductwork, a.k.a the ventilation system of your HVAC systems. Sometimes, ductwork will need to be shifted around a bit to make these connections properly.
Our professionals know how to do this without damaging any components in the process. The same goes for the electrical connections that are needed for the system to actually run.
We Test the Air Conditioner Before We Leave!
This is the last step–and a highly important one–that our professionals take toward a successful air conditioner installation. Our team members will never just leave right after making that last connection–we'll test the system to ensure that it actually works exactly as it should.
If you were to try to install your air conditioner yourself, or trust an amateur to do the job, you could be stuck with a poorly performing cooling system without even knowing it's not performing well, until you start seeing increased energy bills or repeat and frequent repair needs.
Before our pros leave your home after an AC installation, we turn the system on and measure the intake and the airflow. We'll make sure that operation is sufficient, and look at other factors too like ensuring there are no safety hazards.
For professional and reliable air conditioning installation in Roanoke and the surrounding communities, contact W.C. Butler Heating and Air Conditioning!