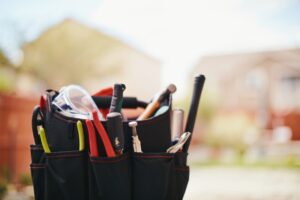 Believe it or not, summer is right around the corner. And the last thing you need this coming season is to come home after a long day at work to a baking living space because your air conditioner stopped functioning, right?
Of course, the likelihood of this happening is decreased if you take good care of your cooling system. This begins with professional AC maintenance. During your maintenance session, also referred to as a tune-up, our technicians thoroughly clean, adjust, and inspect your air conditioning system. The inspection portion of this service alerts our team to any AC repair needs you might have, and getting those repair services on your schedule right away will help ensure that your cooling system can handle all that summertime weather has to bring.
But whether or not you've already scheduled maintenance (and no, it's never too late), it's always a smart idea to be aware of the signs that AC repairs are imminent, and give our team a call if you notice any of the signs we're about to list below. Keeping on top of your air conditioner repair needs, particularly if you have an older cooling system, will ensure your system functions well this summer.