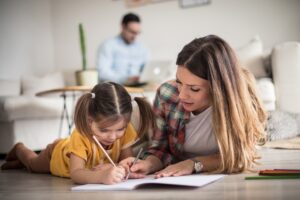 If you're shopping around for a new HVAC system, you may be considering a central air conditioner or heat pump. While both are very similar, there are some key differences to consider. You may have a preference for one over the other after learning more about each system.
When you're ready to schedule air conditioning service in Salem, VA, our team is here to help. We can offer an in-home assessment and review your HVAC system options so you can make the best decision for your home and family. You can also keep reading to learn more about heat pumps and central air conditioners.
Central Air Conditioning
There's a good chance you already have a central air conditioner in your home, so you're probably familiar with how they are set up and how they operate. It's the standard for residential homes, and for a good reason. Central air conditioners have come a long way in recent years and are now highly efficient.
They can take up a lot of real estate when you add in the attached ductwork, but that's pretty common when it comes to HVAC systems. As long as you have a closet to place the indoor portion of the unit and an attic or basement for the ductwork, a central air conditioner should work great for your home. In fact, if you already have a central air conditioner, replacing it with a newer model can make the installation process a breeze.
Heat Pump
All that was said above about central air conditioners is also true of heat pumps. In fact, the two units are incredibly similar. There's only one key difference that sets them apart. That's the reversing valve and a handful of other components that allow a heat pump to also operate as a heater.
In the winter, the reversing valve signals for your air conditioner to move refrigerant through the system in the opposite direction. This means that refrigerant absorbs heat from the outside and then transfers it into your home. This is the opposite of what it does in the summer.
The unique way of operating eliminates the need for you to have a separate furnace installed alongside your air conditioner. While either unit is going to take up a good amount of real estate inside your home, a heat pump does help you keep at least a small amount of space that a furnace would otherwise take up.
Aside from being a two in one system, a central air conditioner can also save you money on your energy costs in the winter. Comparing the two systems, side-by-side, cooling during the summer costs will be very similar. But a gas or electric furnace would probably have higher costs to operate compared to a heat pump. With a heat pump, heat is being transferred instead of created, thus using less energy in the process. 
We can help you make the best choice for which HVAC system is best for your home. Rely on the experts at W.C. Butler Heating and Air Conditioning and schedule an appointment today.