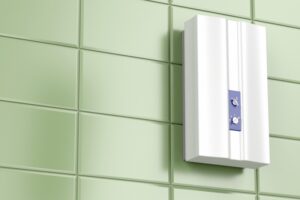 Water heaters are one of those appliances that many people tend to take for granted, even though they are also one of the appliances we rely on the most in our homes.
When it comes time to either replace your water heater or buy the very first one for your brand new home, you'll want to turn to a pro to help you with installation. You'll also want to determine what type of water heater you want–with the main two options being a tank or tankless unit.
One of the most common questions we get about these systems is, "Which is better?" Well, the truth is, it really depends. It depends on how much hot water you and your household uses, and how much you use at the same time. Read on as we explore both systems, and when you need help making an educated decision, look no further than our team!