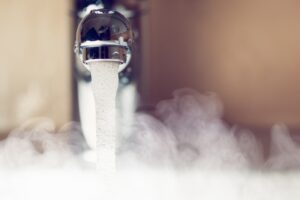 Have you ever really given much thought to how much work your home's water heater goes through? It takes on more work than your other home comfort systems, when you think about it–since you need this system pretty much every day of the year, no matter what the weather is outside (unlike your air conditioner or heater).
All the work your water heater goes through puts strain on the system, leading to wear and tear. Water heaters don't contain many moving parts, but eventually, it's going to need repair work to keep running well. Ignoring the signs of a water heater in disrepair could lead to a premature and unexpected breakdown.
To help you determine when it's time to call for water heater repair, we've collected a list of major warning signs for you to watch out for.