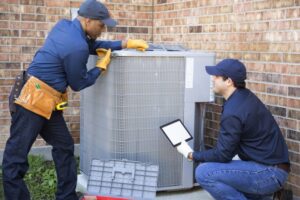 We're nearing the traditionally hottest time of summer, and if you are experiencing any AC issues right now, then we imagine you're feeling a bit panicked. We don't blame you! Fortunately, though, we're on your side and here to help.
Of course, you're either going to hear one of two recommendations from us… repair your AC, or replace it. The latter may seem dramatic, but depending on the factors we're going to cover below, it may be the best choice.
Be sure to reach out to our team to learn more about what AC options are on the market today, and how replacing or upgrading your air conditioner can benefit you. Read on!