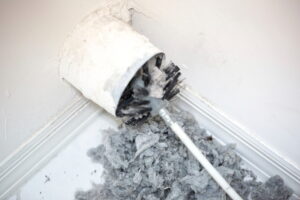 If you're like the typical homeowner, you probably do not think about the ductwork running through your home very much. And this makes sense! After all, your ductwork is hidden from view for a reason–nobody really wants to see that in their home, right?
You shouldn't need to think about what kind of shape your ductwork is in too often. However, every once in a while they do need attention. While you won't need to know all the ins and outs of this HVAC component, there are a few things we'd like to share with you about how dirty ductwork impact your indoor air quality.
Professional duct cleaning is a way to clear out this ductwork, which transfers your heated or air-conditioned air into your living space. Read on as we uncover why, yes, professional duct cleaning is totally worth it.