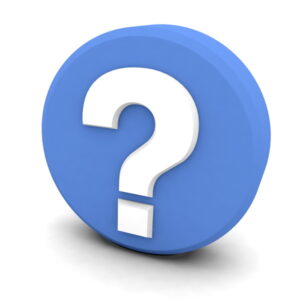 On one of our warmer days, taking a voluntary cool shower might sound like a really nice thing to do. However, getting unpleasantly surprised by icy water hitting you when you were counting on a warm shower is a whole different story.
In the first scenario, your water heater isn't even going to be on your mind, but in the second scenario, you may scramble to find out what's wrong. After all, a complete lack of hot water is a definite sign that something is amiss with your water heater!
This isn't the only sign, though. If you notice anything seems off with your water heater, the best thing you can do is call our team for an inspection. In the meantime, read on to learn when and if it may be time to replace your system.
Your Water Heater Is Aging
Age truly does matter when it comes to the state of your appliances and equipment. If your water heater is between 15-20 years old, it's going to need to be upgraded sooner rather than later.
A new water heater is automatically going to perform more efficiently and effectively when compared to a water heater from the early 2000's.
There Is a Leak in the Tank of Your System
Unfortunately, a leak in the tank of your water heater is just not something that can be repaired.
This would be different if the leak was in a line leading in or out of the water heater, but a leak coming directly from the tank indicates corrosion or damage, and just can't be patched up reliably enough to ensure that it won't just reoccur.
Visible Signs of Rust or Corrosion
A tank water heater has a component inside of it that absorbs rust so the rest of the water heater doesn't have to. This component is called an anode rod, also known as the "sacrificial" anode rod.
The anode rod has to be swapped out a few times throughout the years as corrosion gets to it, but this is so that rust and corrosion doesn't heat away at the metal lining of your tank water heater.
That said, once rust or corrosion does reach the siding of the tank, it becomes a water heater that needs to be replaced.
Frequent Repair Needs
Has your water heater started to require repairs more and more frequently? If you're calling for repairs once a year, or even more often than that, it's a sign that your water heater is just about done giving you efficient hot water.
Contact Our Team for Reliable Water Heater Service!
Our homes need to have a reliable source of hot water for the sake of comfort, but also sanitation. If your water heater is reaching retirement age, you want a team of professionals who can help find you the best new water heater for your needs.
You may even discover that you want more efficiency and decide to go with a tankless water heater. Our team is here to help you make an educated decision!
For professional water heater installation in Rocky Mount, VA, contact W.C. Butler Heating and Air Conditioning today!