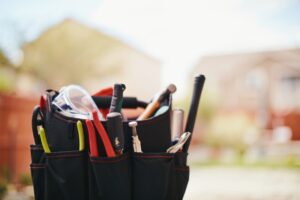 Believe it or not, summer is right around the corner. And the last thing you need this coming season is to come home after a long day at work to a baking living space because your air conditioner stopped functioning, right?
Of course, the likelihood of this happening is decreased if you take good care of your cooling system. This begins with professional AC maintenance. During your maintenance session, also referred to as a tune-up, our technicians thoroughly clean, adjust, and inspect your air conditioning system. The inspection portion of this service alerts our team to any AC repair needs you might have, and getting those repair services on your schedule right away will help ensure that your cooling system can handle all that summertime weather has to bring.
But whether or not you've already scheduled maintenance (and no, it's never too late), it's always a smart idea to be aware of the signs that AC repairs are imminent, and give our team a call if you notice any of the signs we're about to list below. Keeping on top of your air conditioner repair needs, particularly if you have an older cooling system, will ensure your system functions well this summer.
These Signs Indicate an AC System in Need of Repairs
It's easy for us to tell you to give us a call at the first sign that your cooling system needs repair, but what if you have no clue what those signs are? That's what our team is here for. Keep reading as we uncover some of the most common indicators of an AC system in disrepair.
You Hear Unusual Noises Coming from the Unit
Have you noticed that your cooling system has been making quite a bit of noise lately? There could be a few possible culprits at play here. It may be that a component came lose within the system and is banging around. Or maybe wear and tear has caused the lubrication to wear off of the motor bearings, causing friction on the motor. Whatever the case, it's never a good idea to ignore strange noises coming from the system.
You Discover Warm Air Coming from the Vents
So maybe your air conditioner is still operating as powerfully as it should, but the air coming from the vents feels warm. This is definitely a problem! It might be as easy as a solution as adjusting the thermostat—it's unlikely that everyone in your household has the same cooling preferences after all. So check there first! But if this isn't the issue, then you might be dealing with something more harmful to the system, like a refrigerant leak.
You Discover Low Airflow from the Vents
Perhaps the air coming from your vents is cool, but it's not as powerful as it should be. This may be an issue with a clogged air filter, which you should be changing out—or cleaning if it's permanent—every 1-3 months during periods of use. Low airflow can also be an issue with the blower fan, which is absolutely something you need a team of professional technicians to address.
W.C. Butler Heating and Air Conditioning is your trusted resource for reliable AC services in Roanoke and beyond. Contact us today!