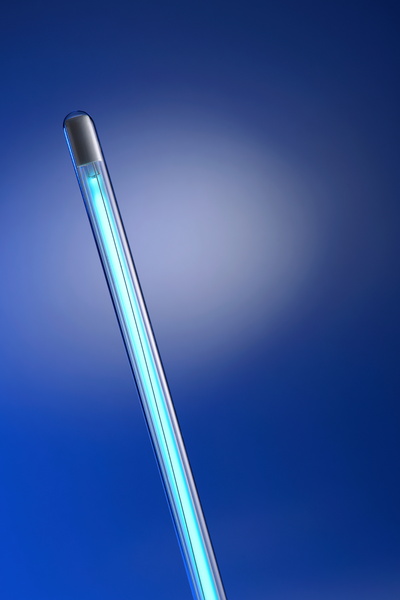 Homeowners these days are much more cognizant than in the past about the health of their homes, and the occupants within. So, it makes sense that you might be considering the addition of a whole-home air purifier for your space. But it's important to know that not all air purifiers are created equal–they each have their own features, purposes, and benefits, with the UV air purifier, also called UV germicidal lights, being one option.
The thing is, the quality of your indoor air can actually be worse than that of the outdoors, and this is especially true without the right indoor air quality solutions in place. As for if the UV germicidal lights are "worth it," we'll let you decide after reading below. In the meantime, if you have any questions about any of our indoor air quality solutions, please don't hesitate to give us a call!
The Power of a Whole-Home Air Purifier
First, you might be wondering what an air purifier actually does, right? Rather than using a fiber mesh to trap pollutants the way your standard HVAC air filter does, an air purifier actually draws particles and contaminants from the air in your living space. The most popular types of air purifiers are electronic and ionization air purifiers.
These two types of systems "charge" unwanted particles in the air, which brings them down into the system where they can be cleaned off later. This method, though, isn't a great option for every type of contaminant that can enter your indoor air–mold and mildew in particular. This is where the UV air purifier, or UV germicidal lights, comes in!
The UV air purifier is a set of lamps that send out low-frequency UV radiation, hence the name. The level of radiation that comes from these systems is completely harmless to people and pets, but effectively eliminates single-cell microorganisms like mold, mildew, bacteria, and viruses.
No, UV Lights Aren't Dangerous
As we just mentioned, the level of UV radiation that is present in a UV air purifier will not create any health issues for the occupants of your household. In fact, you won't even be able to see the lights since they'll be installed and integrated directly into your system's ductwork.
UV germicidal lights are powerful enough, however, to kill microbes and other microscopic organic compounds that could be developing within your ductwork.
It's important to remember that just like any other important air quality product, if you want yours to work as it should, for as long as it should, it has to be professionally installed by an experienced and highly trained expert. We'll be able to make recommendations for products and services based on your specific needs–you may even find that your home will benefit from a variety of solutions.
Our team is here, ready to walk you through all the possible indoor air quality and other home comfort solutions you may want to explore.
When you're ready for the professional installation of UV germicidal lights in Roanoke, VA, contact W.C. Butler Heating and Air Conditioning.