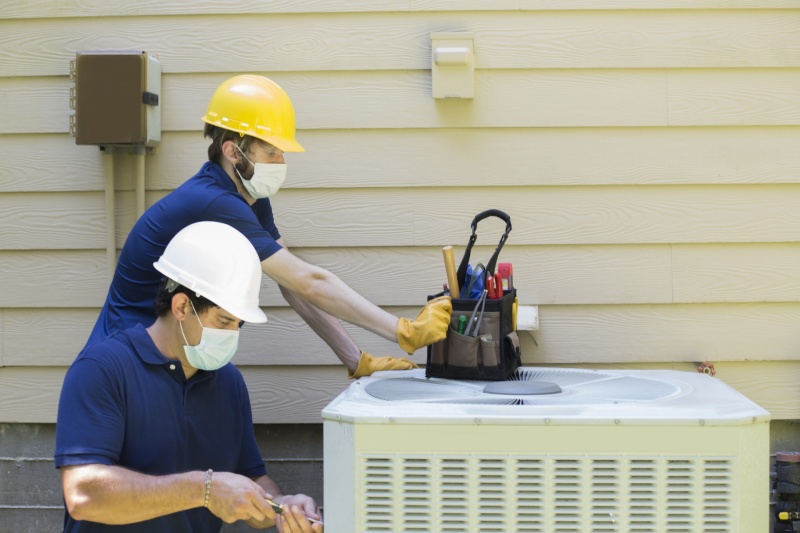 There are few things more frustrating than an air conditioning repair need when you just want comfort on a hot day. Fortunately, we aren't at the peak of our warmer temperatures yet, so you still have time to schedule maintenance in order to help avoid repair needs (more on that below!)
But if you know you already need repairs, you may have questions before you give our team a call. We get it! We've addressed some of the most commonly asked AC repair questions we get in our guide below. Read on to learn more!
How Long Will My AC Repair Last?
This is an especially important question if you have an aging air conditioner–that is, a cooling system that is 10-15 years old. This is just about the longest an air conditioner can last and still work as effectively and efficiently as it's meant to. If you have an aging system, you might wonder if another repair is even worth it.
The answer to that is that it really depends on the location, frequency, and severity of the repair need. For instance, let's say that you need a motor bearing replaced or lubricated. That's a repair need that will likely last the rest of your air conditioner's lifespan regardless of age (as long as you keep up on maintenance).
But what if it's something like a refrigerant leak, and this isn't the first one you've had? Well, then this repair might not last very long, and it may actually be a more economical choice to go ahead and make an upgrade.
Our team can help you make an informed decision on what's best for your specific home and comfort needs.
How Much Does It Cost for AC Repair?
This is another question we're going to answer with "it depends!" Just like the above question, repair needs will have varying degrees of severity. A motor bearing replacement can be significantly cheaper than, say, a refrigerant leak that has caused compressor damage.
If you have a specific repair need, our team can give you an estimate as to what you can expect. Keep in mind you're also paying for labor costs too; however, there is a service you can have done that will reduce the financial burden for you–maintenance!
Professional AC Maintenance Prevents Repairs, and More!
Professional air conditioning maintenance allows our technicians to thoroughly inspect, clean, and adjust the components that need it within your cooling system. During the inspection part of this process, we check for signs of wear and tear that may require AC repair and alert you to them so you can address them right away.
This process actually can help you avoid up to 85% of the repair costs you'd otherwise have! In addition, routine, professional maintenance helps your system retain up to 95% of its original efficiency rating, saving you even more money in month-to-month costs.
For reliable AC repair in Rocky Mount, VA, look no further than W.C. Butler Heating and Air Conditioning. Contact us today!