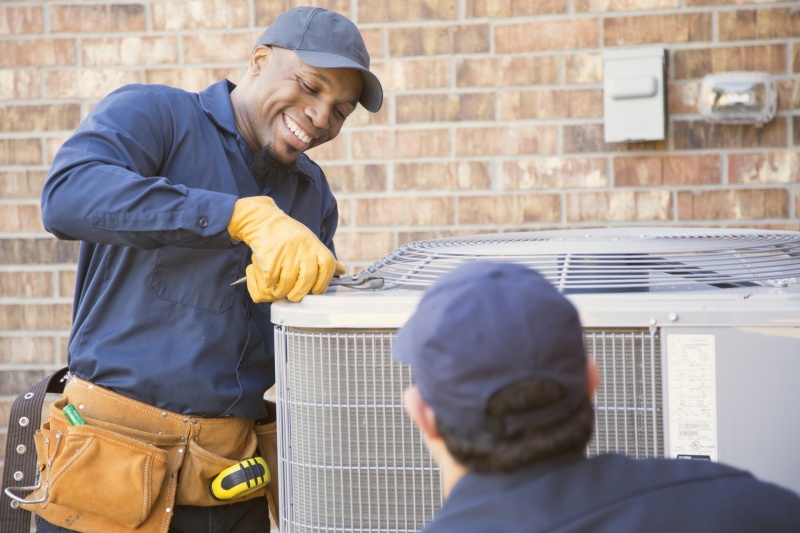 Spring has sprung, and you may be looking forward to the weather continuing to warm up as we look toward summer. But with warmer temperatures comes the added strain on your HVAC system to keep your home cool no matter the temperature outside.
Spring AC maintenance in Roanoke, VA, is a great way to ensure that your air conditioner is ready to take on the heat of summer. You don't want to wait until later in the season to schedule your AC maintenance or you may face a surprise breakdown. Keep reading to learn more about the benefits of scheduling AC maintenance in the spring.
Don't Worry About Repairs
The whole idea behind AC maintenance is that you can address repairs early before they become major problems. Your AC can have minor things go wrong at any time of the year. Spring AC maintenance is an opportunity to identify those small problems that you may not even notice yet. When you fix the small problems, you don't have to worry as much about big problems.
Longer Lifespan
Another benefit of AC maintenance is that your air conditioner can last longer than average. Most central air conditioners last anywhere from 10 to 15 years. When you invest in annual maintenance, your AC could last even longer. However, if you don't keep up with annual maintenance, your AC could have an even shorter lifespan. Your AC was a major financial investment and you want it to last as long as possible. 
Sustained Energy Efficiency
Without regular maintenance, your AC is going to lose around 5% of its energy efficiency each year. However, with annual maintenance, your AC will maintain about 95% of its efficiency across its entire lifespan. It will only truly begin to decline in the last year or two when it gets closer to needing to be replaced.
Energy efficiency is not just about how well your unit works. It's also about how much you're paying to keep your home cool. If you lose 5% of your energy efficiency each year, you'll be spending more each subsequent year on your energy costs than you're spending now. 
Reliability
You want to be able to depend on your air conditioner to cool your home on the hottest days of summer and every day in between. When you don't keep up with maintenance and your air conditioner loses efficiency, it begins to work harder to produce the same results. This can create a snowball effect of more repair needs with less output.
You'll end up spending more on your energy bills and still not feel comfortable. There may even come a time when your AC doesn't turn on when you need it to. But when you schedule regular maintenance, you don't have to worry about any of these "what ifs." Your AC will offer the reliable performance that you expect and deserve.
Manufacturer's Warranty
If something goes wrong with your air conditioner, it's covered by the manufacturer's warranty. As long as the warranty is good! But did you know that you have certain homeowner responsibilities in maintaining your AC? It's true. If you do not invest in annual maintenance, it may void your manufacturer's warranty. This means that if a major repair does come up, the manufacturer's warranty may not cover it. 
We can help you make the best choice for your AC maintenance needs. Rely on the experts at W.C. Butler Heating and Air Conditioning and schedule an appointment today.